If you're planning to attend this year's much-anticipated Nedbank-sponsored 2018 Wine on the River Festival in Robertson from 26-28 October (presented by Robertson Wine Valley), here are ten things to look forward to:
1. Wine Safari Excursions: 
Hop on a wine safari truck with a winemaker and go on a journey to a nearby wine farm from the festival site. Drive through the vineyards, learn more about terroir and explore the underground cellars to discover the stories behind the wine. A once in a lifetime opportunity.
Only R150 pp as launch special! Bookings via QKR!
Download QKR! app here.
2. Interactive wine tastings with a winemaker:
Cape Wine Academy and Robertson Wine Valley will host exclusive wine tastings for 30 people in an intimate setting overlooking the Breede River. Learn more from the winemaker on what makes our valley's wines unique. Taste numerous wine brands in one slot with a focussed theme of Chardonnay / Cabernet / MCC and Award Winning Wines.
R80 pp per slot. Bookings via QKR!
Download QKR! app here.
3. Thunderchild:
It is not every day that you can support a charity project, and get a fantastic bottle of wine in return – an added bonus, in a way. Every child has the potential inside of them to change the world, and the Thunderchild Project tries to unlock that potential for the children of the Robertson Children's Home.
Support this cause during Wine on the River festival at the Springfield stall.
4. Family Fun:
We're really pushing out the boat in terms of festival activities. As always, there will be a country central market where you can browse and stock up on local produce, artisanal fare and all sorts of beautiful keepsakes. A dedicated children's area will offer activities for all ages on a pay-as-you-go system. Even a petting zoo! Proceeds from the play area will go to local schools and farm crèches. Mom and friends may sit at the Tea Garden overlooking the kids area. Live Music to entertain the young and old on all three days with main act from Newton and Co on Sunday. The annual Duck Derby will take place again this year, with proceeds from the initiative going towards the Zolani Youth Choir. Don't forget to buy the popular small ducks!! The Viljoensdrift boat cruise will offer leisurely river trips for the whole family in aid of the Breede River Hospice. You can even book a helicopter ride to take to the skies and view the action from above. You may pre-book these via QKR!. Take home a keepsake caricature sketch from Peter Mascher who will be roaming the site.
5. Glamping:
Camping. Star gazing. Open campfires. Roasted marshmallows. What if you could enjoy all of the benefits of camping without sacrificing on luxury? A first for Wine on the River! Only 15km from the festival site, (Riggton River Farm, Bonnievale) couples get to glamp on the banks of the Breede River in style. Glamping getaways don't require lugging a heavy tent and the kitchen sink with you – and you can slither into a comfortable bed at night! Costs are per couple sharing a tent and includes, accommodation for two for two nights (26 – 28 October), weekend festival passes, boat cruises, shuttle to and from site on Saturday and a complimentary bottle of wine on your bed.
Bookings via QKR!. Only R2 000 per couple sharing.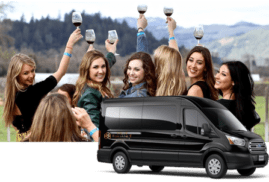 6. Taste Responsibly:
With all that lovely wine in the mix, we always like to ensure that our festival goers have the means to practice safe indulgence. As part of our commitment to bringing you a secure festival, a zero-tolerance policy will be upheld with regard to drinking and driving. To support responsible tasting, shuttle services are available from central spots in Robertson, Bonnievale McGregor and Montagu to the event on Saturday. Paid shuttles may be pre-booked via Webtickets. Please play by the traffic rules by not parking on the roads, but in designated parking areas only. There is limited parking available so we recommend saving on petrol and reducing your carbon foot print by car-pooling together with your family and friends.
7. Stay Connected:
There are many reasons why having your phone charged is must… calling transport, finding a friend and of course, taking lots of selfies! Log on to the free WIFI sponsored by Breedenet to share your special memories online.
Facebook: @WineontheRiverSA
Twitter: @WineOnTheRiver_
Instagram: @RobertsonWineV
#wineontheriver #tastethelifestyle #celebraterobertson
8. Win Win Win with Getaway!
One lucky couple will enjoy all the activities during Wine on the River!
One year subscription from Getaway magazine | Wine on the River weekend passes x 2 | Glamping for two people sharing for two nights (26 7 27 October 2018) and a Complimentary bottle of wine on your bed | Shuttle from the camping site to the festival site and back on the Saturday Tutored tasting slot for two
Boat cruise for two | Wine Safari excursion for two during Wine on the River | Robertson Wine Valley hamper including wine
Closing date: 14 October
Enter today!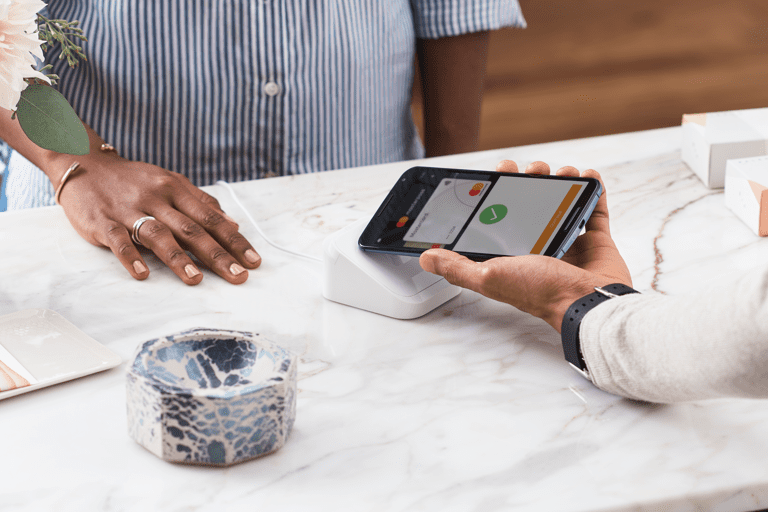 9. Nedbank Masterpass:
Fast. Simple. Secure.
Fly through payments using Masterpass™. Pay quickly and securely by using your Masterpass online, in-store and in app.  You can now use your Masterpass to pay your bills and prepaid airtime and data. Use your Masterpass app to scan any Masterpass, Zapper, Snapscan or Pay@ QR code.  What is Masterpass?
Masterpass is a digital payment service that allows you to pay faster and more securely by storing all of you payment information in one secure location.
Pay with almost any card. Load your Masterpass digital wallet with any participating credit , debit or cheque card—accepted by Mastercard and Visa. Check out faster. Simply clilck on the Masterpass checkout button, scan the QR code and enter your bank PIN, and it's done. Protect every purchaseWhen you shop with Masterpass, you're protected by the extra layers of security you expect from Mastercard.
10. What are you waiting for?
Full weekend passes and daily tickets ranging from R150-R350 with free entrance for under 18's. Early bird special and MasterPass. discounts available via Webtickets. Limited festival tickets available at door.
Friday, 26 October | 12:00 – 18:00
Saturday, 27 October | 09:00 – 18:00
Sunday, 28 October | 10:00 – 15:00
For more info, contact the organisers on admin@robertsonwinevalley.com | 023 626 3167