We were blindsided by rosé. Thanks to the garish, sickly sweet examples that were popular in the '70s, we were happy to relegate it as a 'gateway wine' for people who didn't actually like wine, writes Raphaela van Embden
It wasn't until the advent of Instagram in 2012 that trendy, shutter-happy millennials pulled rosé from its dusty, forgotten corner into the photogenic limelight. We were underdressed and unprepared for the pink hashtag cyclone of Rosé All Day, Yes Way Rosé, Brozé, Frozé and Rosé Parté. From 2015-2018 alone, SAWIS reported an increase of 48.3 million litres of locally sold rosé and Blanc De Noir. Rosé became a lifestyle brand, more an aesthetic than a drink.
So where does that leave the wine geeks? Have we sent rosé to the pink-tinged purgatory of pastel backdrops? I wouldn't make such rash assumptions.
Reinterpreting the pull of rosé mania, many winemakers have Trojan-horsed the trend of funny catchphrases and cutesy labels with serious, Provence-styled wines. Because try as you might, you can't stop a talented winemaker from making good wine. This year will see the rise of prestige rosé: clean, crisp, sophisticated – and photogenic. No longer merely gawdy or flashy, trendy yet insipid, rosé will enter an age free of one-dimensional boxes, appealing to the image conscious and aficionados alike.
Take these rosés for example, at home among both the most serious-minded wine critics and hashtag-wielding millennials alike.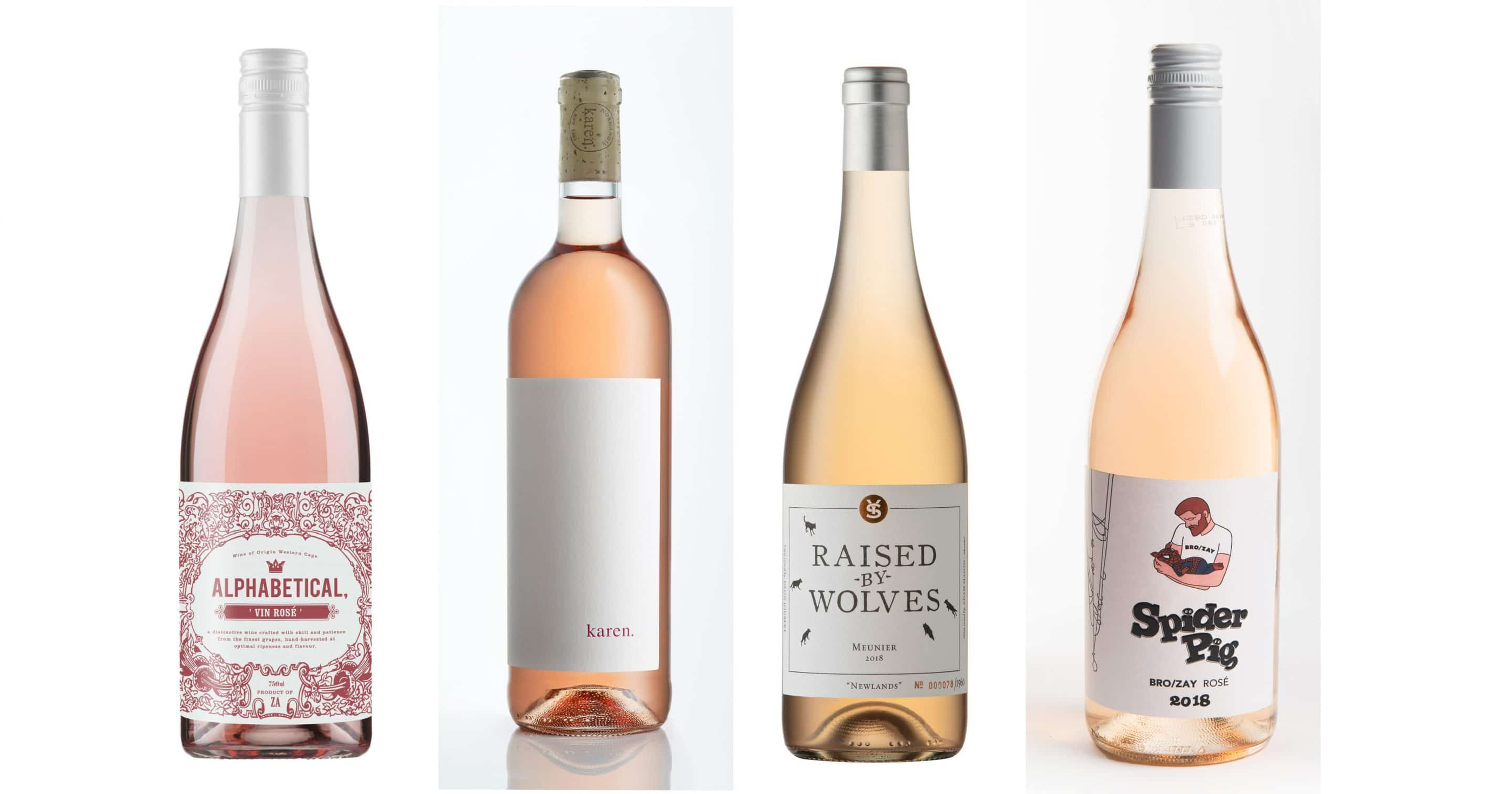 Alphabetical Rosé
Termed the most serious of the Alphabetical range by husband-and-wife team Donné and David Cope of Publik fame, it's a 12-month 300-litre barrel-matured rosé that kicks all stereotypes to the curb.
Normandie Estate Karen
Made from a single Merlot block and bottle-aged for 18 months, its elegance and complexity make it the Mrs Robinson of rosé.
Spider Pig Bro/zay
David Nel and David Wibberley are undoubtedly the masters of packaging serious wine in a cheeky way. Primary flavours include candyfloss, awesomeness and blood orange.
Raised by Wolves Newlands Pinot Meunier
"The best rosé in the Cape," according to Tim Atkin's 2018 report. With its fresh rose petal and redcurrant flavours and zesty acidity, this is the ultimate Pied Piper, ambassador and benchmark rosé.