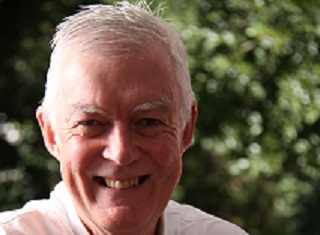 Life does not need to be boring. Combining whit and discipline makes for a productive life. Carlin Cloete talks to brand strategist Andy Rice* and finds out why creativity is sometimes more important than knowledge.
We all know how important content is in today's life, where do you see the future of content going?
Almost 95% of content will continue to be garbage, and will be seen as such. Remember the rule for likeable advertising: stop interrupting the things I'm interested in, and start being the thing I'm interested in.
What is the biggest misconception about branding?
People are actively looking for a 'relationship' with brands. You do not always have to have a relationship with a brand.
What is the best way to maintain and manage a brand?
Be creative – Creativity takes courage.
Be consistent – Consistent action creates consistent results.
Have courage – Do not let fear stop you.
We live in a world with trends and these are consistently changing. What trends are you most excited about in the branding and advertising industry?
The belated recognition that creativity and effectiveness are not mutually exclusive, indeed they are symbiotic bedfellows.
We all have our own personal brand we have to maintain. With social media this is all the more important. How important is your personal brand in today's world and how do you build it?
Personal brands have always been important for the realisation of our ambitions, it's just that we never used that term until recently. As with 'commercial' brands, you need to make a relevant promise that you can always keep.
What valuable advice regarding branding and advertising would you dish out to the wine industry?
While the instructive product narrative is very important, never underestimate the power of emotive components of a brand's equity.
* South Africa's well-known brand and advertising strategist, Andy Rice, is passionate about engaging with people and listening what they have to say. His lifelong dream was to be a copywriter and creativity is what he is all about. His biggest creative endeavour till this day is co-founding Yellowwood 20 years ago. Today he runs around inspiring others with his creativity – and knowledge – and watches as his company grows into a position of thought leadership with the brand strategy debate.