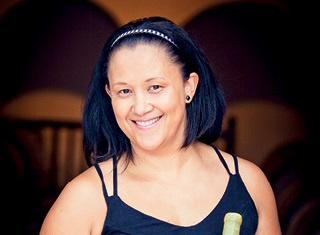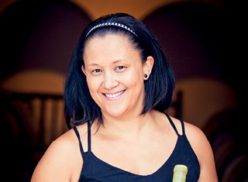 From au pair to winemaker extraordinaire in 15 short years, Hamilton Russell Vinyards' Berene Sauls has come a long way. By Catea Sinclair
Berene Sauls has had an exceptional year. Described as "the next SA Pinot Noir icon" by Greg Sherwood MW, her 2015 maiden release of Tesselaarsdal Pinot Noir was scored above 90 by several influential wine critics and has been added to coveted wine lists, making it the breakthrough wine of the past year.
Berene started off as an au pair in the Hamilton Russell household in 2001 at the age of 19, but soon moved to an administrative position involving the export, labelling and warehousing of the Hemel-en-Aarde Valley cellar's wines.
She immersed herself in the wine culture and now 15 years later, with the extensive input of Anthony Hamilton Russell and winemaker Emul Ross, Berene is the proud owner of Tesselaarsdal Wines. Galvanised by new experiences, she crafted her Pinot Noir into what she believes a wine should embody. Her brand is bold and memorable, much like she is herself.
Looking ahead Berene would like to buy her own piece of land in Tesselaarsdal where she has firm roots that can be traced back to Johannes Tesselaar, a slave who was freed in the 1800s. She wants to plant small pockets of Pinot Noir and Chardonnay and we can expect more of the same from her wines. Humbled by the praise she has received, Berene understands her purpose wholly and holds herself to it.
What vintage are you? 1982.
If you could bottle yourself, what would the tasting note be? A lovely, fine, bright sour red berry character with hints of violets on the nose and lifted acidity and tightness. Bright and elegant from start to finish with a hardening line of minerality, placing it more in the old world than the new. It's distinctly feminine and elegant with a lovely dusting of grape tannins.
What sparked your love for food and drink? The actual production processes and of course the togetherness good food and wine brings.
Aliens come from space and you must explain to them with one bottle of wine what you do. What do you make? I'd produce an elegant, natural dry red wine made from high-quality, handpicked 100% Pinot Noir grapes from the Hemel-en-Aarde Ridge.
What's still on your wine bucket list? To produce a wooded Chardonnay.
What do you rate as your proudest achievement? I actually have a few: Owning and producing a wine I can be proud of. Tesselaarsdal Wines being shortlisted among the top 10 from more than 200 entries in the DTI SA Premier Business Awards and being shortlisted among the top three in the 2017 #Youth in Agriculture, Forestry and Fisheries Awards. Masters of Wines Greg Sherwood, Jamie Goode and Tim Atkins scoring the 2015 maiden release of Tesselaarsdal Pinot Noir 91, 92 and 94 respectively and receiving five stars in the Platter's Wine Guide.
What do you regard as a big no-no when it comes to making wine? Bad grapes! Substandard quality barrels and no electricity.
What would you like to achieve over the next 15 years? Owning my own vineyards in Tesselaarsdal in the Overberg, building my own cellar and tasting room, and adding Chardonnay to my production.
Who or what is your idea of oenological brilliance? Definitely the destemmer and crusher – I can't imagine stomping 10 tons of grapes.
Where are you happiest? On the beach with my sons, Calem and Darren.
Biggest vice? I overindulge in pasta. And beer, I think.
What is the biggest challenge we face in the South African wine industry? And where would you like to see us go over the next 10 years? Sourcing high-quality grapes. They have become scarce and extremely expensive. We need to use our resources wisely and focus on quality.
What is your favourite food and wine memory? Last year's Pig and Pinot party at Hamilton Russell Vineyards.
Who would you invite to your dream dinner party? What would you cook and why? Gordon Ramsay. Scallops – they go well with a fresh Sauvignon Blanc. I would invite him just to see him go off like a rocket.
What is the best and worst thing about working in the wine industry? Best thing is harvest-time. I love the energy, adrenaline, expectations, atmosphere, delicate processes. The worst is the longer hours, which means less time with your family.
Looking back, what advice would you give your 21-year-old self? Travel the world first, finish your studies, start your own business and only then think about starting a family.
Catea Sinclair was a runner-up in the 2016 Veritas Young Writers Awards. For this series of articles on movers and shakers, 40 Under 40, go to wine.co.za.