Fashion designers are celebrities (think Victoria Beckham). Chefs are rock stars (think Anthony Bourdain). But what about sommeliers?
You're required to read and study, study and then do some more studying. Also, you have to practice wine service and identify wines tasted blind. Reaching the top level like Master Sommelier (MS) takes years to achieve. It's like going to a university for an honours degree in wine.
Many wine professionals have taken the MW (Master of Wine) and MS exams more than a few times. Some wine pros are both MS and MW. As of October last year, there were only 369 MWs in the world, living in 29 countries. Currently, there are only 249 people globally who have received the title of Master Sommelier.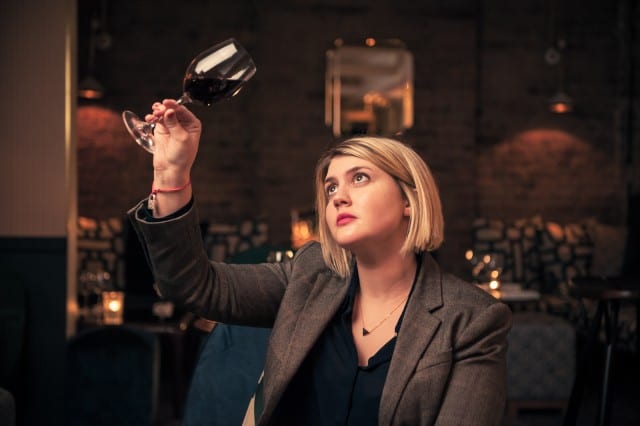 Renowned wine author, judge and founder of WineWizard, Michael Fridjhon, says ten years ago, the word 'sommelier' did not exist in the active vocabulary of any but the most wine-literate of South Africa.
In an article published on winemag.co.za, Fridjhon says a lot has changed since then. "We have a national sommelier body (South African Sommelier Association) and there have been a number of sommelier competitions – some sponsored by overseas brands such as Bollinger and Riedel, others by Wines of South Africa, and more recently, a Young Sommeliers Competition by Moët and Chandon Champagne and driven by the sommeliers themselves."
Becoming a sommelier requires a knowledge of both wine and food. An integral part of the booming food and wine industry in South Africa is the growing number of sommeliers employed countrywide. Becoming one of them has changed the live of Mandla 'Patson' Mathonsi.
Mathonsi – who won 'Best Sommelier' at the 2014 Mercedes-Benz Eat Out Awards – began working as a waiter at dw eleven-13 in Dunkeld West, Johannesburg. It started him on a journey that has seen him complete the certificate wine course at the Cape Wine Academy an Spirit Education Trust's level 1, 2 and 3 – as well as becoming a member of Brit Hugues Lepin's Sommelier and Wine Academy.
"It's a fantastic career. I also hope I inspire diners to taste different wines, perhaps ones they would not necessarily have selected, and show how certain combinations work well with the food being served," he says.
Qualified sommeliers can earn an salary of up to R350 000 per year.
There are various ways to get your training and become a professional sommelier. Joining up with the South African Sommeliers Association (SASA) is one way of doing it.
The association aims to provide training and mentorship to guarantee the continuous development of professional standards of the highest level. It will also liaise (or partner) with associations from other countries and will therefore act as an official representative of its professional membership within South Africa.  For more information, visit sommeliers.org.za

Do you want to know what it takes to be (or become) a professional sommelier?
Rootstock SA – the coolest wine forum of the year – is hosting the #SommelierSessions events on 26 May at L'Avenir Country Lodge and Wine Estate in Stellenbosch in conjunction with SASA.  #Rootstock is calling on all students, future winemakers and marketers to come and engage with leading minds in the SA's wine industry as they discuss and unpack the role of the Sommelier in today's fast-evolving wine culture. To book your seat, email either carlin@wineland.co.za or anton@wineland.co.za