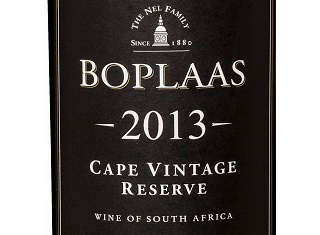 Boplaas recently gave affirmation of their specialist status as Cape Portuguese table wine and Cape Port producer. During the annual tasting of the Wine-of-the-Month Club, Boplaas claimed the top three positions.
The Vintage Reserve Port 2013 was announced as the best port at the tasting. This port was appointed the Best SA Port during the SA Top 100 competition and also won a double platinum medal at the same competition
The Boplaas Cape Vintage Reserve Port 2015 came second and was a double platinum winner at this year's SA Top 100 competition. Both the 2013 and 2015 vintages won the title of SA Champion Port at the SA Young Wine Show.
The Boplaas Cape Tawny came third. This aged port, which spends eight to ten years in barrels and has a fiery red colour, got a 4½ star rating in the Platter's South African Wine Guide.
For more information visit www.boplaas.co.za.