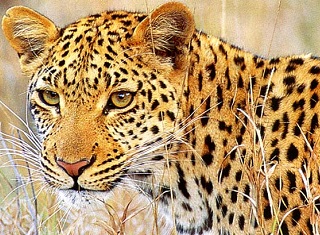 Cape Town – Esteemed wildlife artist, Fuz Caforio, the Cape Leopard Trust Foundation and the Art Curator Gallery hosted their first combined fundraising event, The Art of Conservation, at Lourensford Wine Estate, on Saturday 16 September 2017.
VIP guests, partners and sponsors were treated to wine and canapes as well as a personal meet and greet with Fuz Caforio and the Cape Leopard Trust team while MC and well-known Global Adventure and Leopard Ambassador, Braam Malherbe, inspired guests throughout the night.
The Art of Conservation auction event was Fuz Caforio's first solo exhibition in South Africa since 1999, and it will run and remain open to the public until 20 October. As a strong believer in using his art to raise funds for conservation, this was the ultimate event for Fuz, as a wildlife artist, to get involved in.
The auction raised a substantial amount, however, contributions are still open for those who would like to make a donation to this special cause. This can happen in two ways:
1. Limited edition Cape Leopard Wine Collections are available in Chardonnay and SMV range. This range was specifically created for this occasion and R290 will get you the package.
2. Raffle tickets cost R100 each and you stand a chance to win Natural Art Wooden Bowls (valued at R380 each), Three Potters and a Painter Dinner Set valued at R35 000 and Whimsical Collections life size canvas print of Leopard at Leisure (valued at R6500). The raffle will continue to run until the end of September and can be purchased at the Art Curator Gallery (cash or card) or via EFT (reference: CLT Raffle and your name).
Bank details:
Art Curator
First National Bank
Acc no. 626 4271 1891
Branch code: 200912 Somerset Mall
Interested parties can email Beatrice Glenister at info@artcurator.co.za to receive a unique raffle number on purchase.

The Art Curator Team and the Cape Leopard Trust Team would like to make special mention and thank those sponsors and partners who made this event possible. Your contribution to the conservation of the Cape Leopard is greatly appreciated and hopefully will ensure generations to come might be able to catch a glimpse of this majestic, African animal.
Thanks go out to all sponsors: Fuz Caforio, Henry, Cape Leopard Trust (Helen, Anita and Team), Braam Malherbe, The Diamond Works, Lourensford Wine Estate, Erinvale Hotel and Spa, Mont Rochelle, Three potters and a painter, Whimsical Collections, Mountain Brewing Co, Natural Art, Cluver&Jack, Jaguar Stellenbosch, Segafredo Coffee, True Friend Productions and Kim Van Zyl Photography.