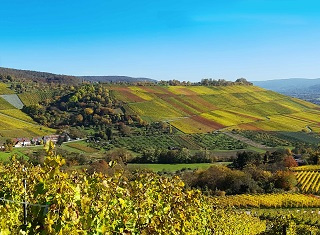 Bugs, weeds and water use, three things that wine grape producers need to keep a close eye on. Catch up on the latest viticulture research, technology and practices at the regional VinPro Winetech information days in May.
Macro to micro in Robertson
The Robertson Information Day will cover macro themes, such as the state of the South African wine industry in terms of the Wise strategic targets and Gen-Z, a project that focuses on new cultivars, technology and practices going forward. Closer to the vineyard, the treatment of pruning wounds to reduce the occurrence of pests and diseases and new mechanisation trends will be covered at Graham & Rhona Beck Skills Centre on 10 May 2017 from 09:00 to 12:00. The cost is R200 per person.
Vineyard establishment in Stellenbosch
Winemakers, viticulturists and producers are still catching their breath after Harvest 2017, but already need to start preparing for the upcoming planting season. The Stellenbosch Information Day will unpack all aspects of vineyard establishment – from cultivar selection to soil preparation, fertiliser management and balancing costs. It takes place at JC le Roux on 11 May 2017 from 09:00 to 12:00. The cost is R250 per person.
Drought, pests tackled in Paarl and Swartland
Two regions will tackle the issues of drought and pest and disease management, namely Paarl (which includes Wellington, Franschhoek and Tulbagh) and Swartland/Darling. The current drought is especially challenging for dryland producers in these regions, which necessitates a discussion on the management of vineyards under drought conditions, as well as drought-resistant cultivars. Experts will also give some tips to manage problematic rye grass, mealybug, nematodes and esca.
The Paarl Information Day will be held at Nelson Wine Estate on 18 May 2017 from 09:00 to 12:30. The Swartland session will be presented at Swartland Cellar on 23 May 2017 from 09:00 to 12:30. The cost for each of the sessions is R220 per person.
Also diarise 11 May 2017 for the Worcester/Breedekloof Information Day at Goudini Spa, and the Olifants River session at Spruifdrift Cellar.
To book, contact:
Paarl, Swartland & Stellenbosch: Gaynor Fortuin at 021 276 0432, gaynor@vinpro.co.za
Worcester/Breedekloof: Soria Muir at 023 347 1566, muirs@vinpro.co.za
Robertson: Marie-Louise Janse van Rensburg, 023 626 3017, jansevr@vinpro.co.za
Olifants River: Gert Engelbrecht, 072 152 4028, gerte@vinpro.co.za.