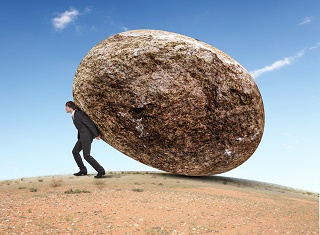 With pending revisions soon to be promulgated AgriBEE codes and stricter rules for compliance, value growth and co-op patronage models are tested and tried models, provided value driven principles are upheld.
A growing imputation placed on the full set of codes has changed the AgriBEE rating process from an à la carte menu to a buffet. Why the shift in the goalposts? The customer has only ordered dessert for the past decade and the restaurant cannot appease its proverbial shareholders with dessert alone.
This government, however, will not be seen mimicking Mary Antoinette's famous words, "let them eat cake". They would perhaps rather say, "We shall go easy on you with matters of transformation when turkeys pray for Christmas."
But wherein lies commercial merit in this equation? At a recent think tank arranged by a large retailer in the industry, invited thought leaders and people in BEE consulting discussed the merits of empowering diversified businesses that can be set up at arm's length to cellars. The revised codes do appear to reward such ideas quite handsomely. Watch out for unintended fronting!
The basic interpretation is that if benefits accrue disproportionately to the cellar and if black people do not justly grow their equity and means of earning revenue, then you are at risk of fronting. In amended law, fronting can carry a similar consequence to that of car-hijacking with a fake pistol. I am truly encouraged though by the prospects of new businesses developing to traditional cellars, where cellars hold a justifiable stake and where some of the troughs in the long, slow economic cycles of the wine industry can be offset with something like fruit pulp processing. It is not our job as industry officials to massage the numbers until they work, but rather to point you in the direction of principles that have worked before.
At VinPro we can show you models that have not worked. Many have failed, because principles have not been upheld. In our experience, value growth and co-op patronage (not patronage of the corrupt kind) models are tested and tried models, provided value driven principles are upheld. The same can be said for sound equity models. Choose the principles before you choose a model, otherwise the model will not work. In a liberated South Africa, models have taken the blame for failures in empowerment. Share equity schemes and co-ops have fallen out of favour, not because of the models, but in the application of principles applied in the model.
Principles to follow that underscore successes:
Selection of the best possible partners.
Make provision for stakeholder inclusion in decisions from conception phase.
Read the Gazetted B-BBEE codes and consult on the provided guidelines.
Avoid Capital Gains tax surprises, particularly for virgin land targeted for development.
Arrive at a fair and just succession plan upfront.
Avoid complicated ownership structures.
Agree upon even-handed asset/liability/profit/loss sharing with all partners in consultation.
VinPro is well placed to direct stakeholders to relevant people, who know what they are doing. We also enjoy a rare privilege of seeing many different models in force, while keeping our fingers on the pulse of where government is going with their most recent plans.