In our fast, ever-changing cyberworld, where instant gratification has become a key demand, the marketing and selling of wine online is a complicated challenge. Buying wine has always been regarded as a personal sensory experience, but is ecommerce turning wine into a cold, hard commodity?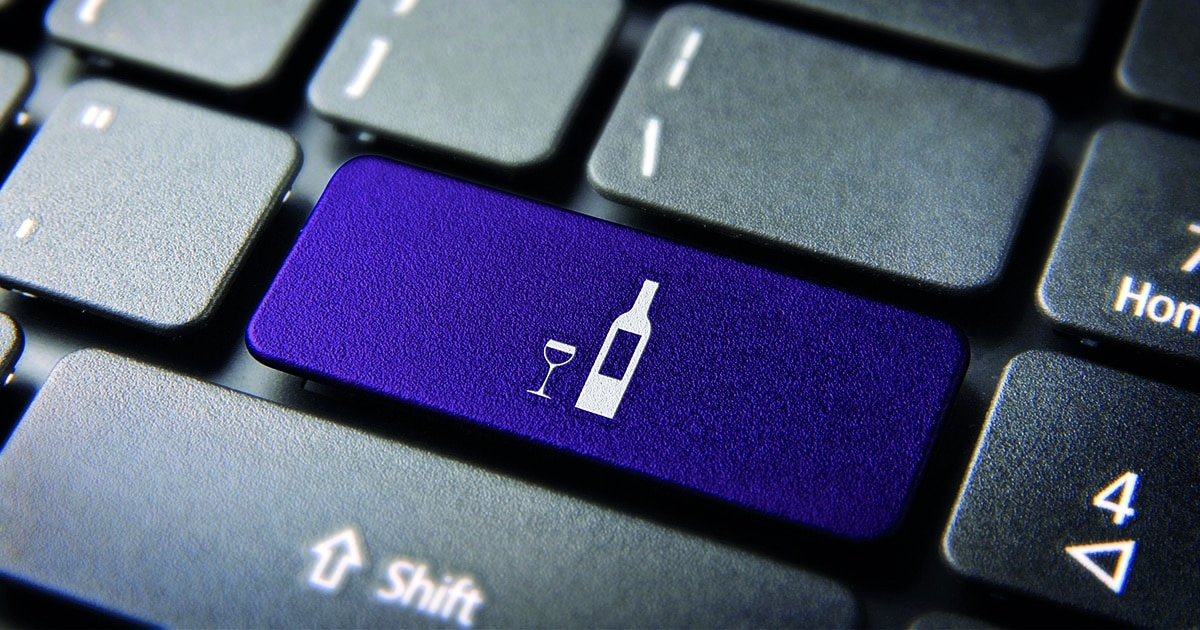 With online shopping now accounting for almost 10% of total retail sales globally, according to market research company eMarketer, ecommerce is having a significant impact on traditional retailing. Since 2000, the adoption of the internet, increasing from 52% of the world's total population in 2000 to 89% in 2018, has significantly boosted ecommerce sales.
IWSR Drinks Market Analysis' global database captures just how effective beverage players have been at selling digitally. Its research indicates that 1.8% of the value of all global beverage alcohol is now sold through ecommerce.
In America wine has best harnessed the selling power of etailing. Last year 3.6% of all wine sales stemmed from ecommerce outlets, translating into sales worth nearly $8 billion (R118 billion).
Thanks to the large number of wine producers and diversity of choice a culture of experimentation has always existed in the wine sector. The dramatic expansion of online wine marketplaces such as Vivino, which after just nine years of trading now claims to have 10 million wines and 35 million users, illustrates just how compatible wine sales is with ecommerce.
But does this ecommerce success come at the expense of wine's unique selling factor, being the associated sensory journey and personal taste-and-enjoy experience? "Is it really possible to predict wine preferences with algorithms?" La Motte CEO Hein Koegelenberg asks. "Wine can be such a personal thing and your experience of it can so easily by affected by for instance where you drink it, with whom you enjoy it, what you eat with it or what temperature it's served at."
South Africans have until now not been avid internet shoppers. We generally want to touch, hold and, in the case of wine, even sniff and taste the product before parting with our hard-earned cash. But to quote the music legend Bob Dylan, "The times they are a-changing …"
Bridging the gap
As South Africans increasingly embrace ecommerce and all its idiosyncrasies, several windows of opportunity exist for the growing number of online stores that offer wine and other alcoholic beverages for delivery directly to the consumer's front door. For the owners of these sites it's important to be able to describe and present wines on the internet in such a way that people can almost smell and taste them through cyberspace without serving up clichés and syrupy prose.
Ecommerce has the advantage of being able to directly connect with consumers if done properly, says AJ Nel, CEO of Cybercellar, South Africa's biggest beverage etailer with over 3 800 wines, beers and spirits. "Today consumers have access to unsurpassed information in the palm of their hand, but this is both an advantage and the biggest challenge for online retailers," he says.
With this barrage of options and information, how do you direct the attention of consumers to your product? "I think shoppers today no longer see such a hard line between online and offline shopping," AJ says. "The omni-channel, always-on shopping phenomenon is here to stay."
A full version of this article appears in the December 2019 issue of WineLand Magazine. Buy your copy here