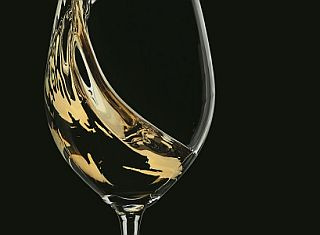 Gaggenau South Africa will hold its first Sommelier Awards for young professionals of the industry during May 2018.
The Prize
The winner of this year's Gaggenau South Africa Sommelier Awards will automatically qualify for the International Gaggenau Sommelier Awards that will take place in Beijing, China during Autumn of 2018. Here, the winner will compete against multi-talented sommeliers from around the globe and show off their masteries and erudition in front of world renowned viniculturists and international press.
"Gaggenau is proud to support the South African wine industry by offering young Sommeliers the opportunity to not only promote their skills locally but by also offering the winner a platform to showcase their talents and represent South Africa on an international level," says Elizabete Nelson, Gaggenau Communications Manager South Africa.
The international Gaggenau Sommelier Awards were launched in 2014 to offer an insight into the future of wine culture by recognising and promoting highly talented sommelier newcomers.
Astute industry leaders that will panel the judging for this year's local competition include Higgo Jacobs, Abigail Donnelly, Michael Crossley and Jean-Pierre Rossouw.
Nelson further comments that, "If you want to be the best you have to be judged and mentored by the best. So, not only will contestants meet these captains of industry (the judges) during their journey, but we have also partnered with one of South Africa's top restaurants, The Test Kitchen, to host an element of the competition."
The Process
Gaggenau in association with SASA (South African Sommeliers Association) will select five candidates to participate in the South African Gaggenau Sommelier Awards that will take place at the Gaggenau Showroom in the Cape Town BSH Experience Centre.
All interested applicants between the ages of 25 and 35 can download the first-round question paper on the SASA website at http://www.sommeliers.org.za/gaggenau and submit their completed questionnaires, current CV and portrait photo to Elizabete.Nelson@bshg.com.
The application submission deadline is Friday 23 March.