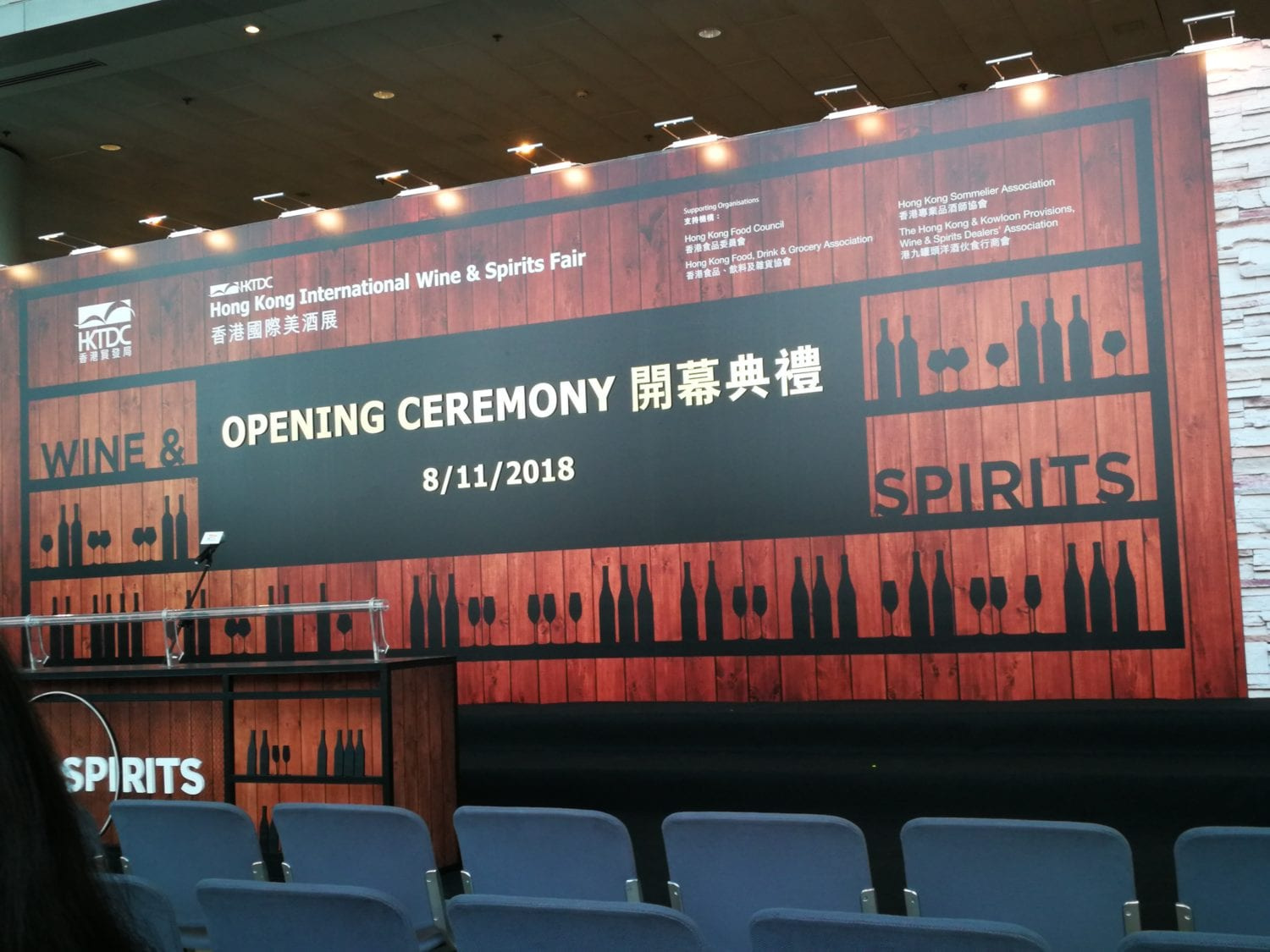 "Gathering 1075 exhibitors from 32 countries and regions, the 11th edition of the HKTDC Hong Kong Wine & Spirits Fair showcases an extraordinary variety of wines and spirits from around the world. We are particularly pleased to welcome new exhibitors and pavilions from New Zealand, Norway, Peru, Sweden and Switzerland," said James Lau, acting financial secretary of the Hong Kong Special Administrative Region (HKSAR), guest of honour at the opening ceremony.
Wine imports in Hong Kong have soared since the HKSAR Government's decision to eliminate all duty-related customs and administrative controls on wine in 2008 – from HK$1.6 billion in 2007 to HK$12 billion in 2017. Known as the gateway for wines entering the Chinese mainland, Hong Kong developed rapidly as the wine trading and distribution centre during this period.
Highlights are aplenty: Wheat Blanc from Sweden, an organic beer that uses champagne yeast during the brewing process to give a fruity note and taste, Gustav Dill Vodka, made using aroma distillation at a 160 year-old distillery in Finland, as well as red wines and in particular the national Peruvian spirit, pisco making its debut at this years' Fair.
The Asia Wine Academy's seminar and tasting with the theme, Decoding Wine Quality, proved to be quite interesting. Masters of Wine Jeannie Cho Lee and Sarah Heller shared their insights on Italian and French wines while exploring how wine style, region and production methods affects wine quality and assessment methods.
The wine industry conference, themed Driving growth: the flourishing Asia Wine Market saw various experts talk about trends ranging from e-commerce, premiumisation to the persisting threat from counterfeit activities. Marcus Ford, Asia market manager from Wines of South Africa impressed with an informative talk on the Asian wine market as is.
Day two is set to inform once again with a taste of Sichuan liquor, best wines to serve to diners with Chinese cuisine, Japanese healthy liquor and beverages and discovering the secrets of wine sourcing.