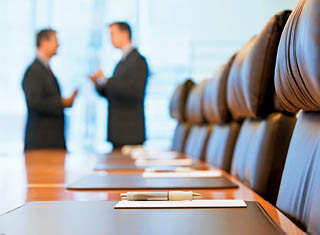 In a challenging time for the wine industry proper actions are needed by those charged with governance.
 Agriculture in South Africa, and more specifically the wine industry, is currently facing numerous challenges, varying from unstable markets and fluctuating exchange rates to severe drought, significant competition and a decreasing number of productive hectares, resulting in among other things increased overhead costs per litre.
Consequently the actions of those charged with governance, usually the board of directors, are constantly under scrutiny as the stakeholders want reassurance that the above issues are being addressed and that those charged with governance is acting in their best interest.
The question then arises: How can those charged with governance protect themselves against this constant scrutiny? One tool that provides guidance in this regard is the King IV Report™ on Corporate Governance for South Africa, released by the Institute of Directors in Southern Africa NPC on 1 November 2016 and effective in respect of financial years starting on or after 1 April 2017.
To answer this question, it's important to understand the legal status of the King IV Report™ (King IV). As with its predecessors, it provides a set of voluntary principles and practices. In South Africa, a hybrid system of corporate governance has developed over time – some practices of good governance have been legislated, for example in the Companies Act, 2008 – parallel with the voluntary King IV of governance. If there's a conflict between legislation and King IV, the former prevails.
Good governance does not however exist separately from the law: The courts consider all relevant factors when determining the appropriate standard of conduct for those charged with governance duties, including what the generally accepted practices for a particular setting and situation are. The more widely the recommended practices in codes of governance are adopted, the greater the likelihood that a court would regard conduct that conforms with these practices as meeting the required standard of care. In this way, the provisions of voluntary codes of governance find their way into jurisprudence to become part of the common law. Consequently, failure to meet an established corporate governance practice, albeit not legislated, may invoke liability.
King IV is not a significant departure from the philosophical underpinnings of King III. Concepts that were introduced by King III and earlier versions of the report, such as ethical and effective leadership, the organisation as an integral part of society, corporate citizenship, sustainable development, stakeholder inclusivity and integrated annual reports, are still present but have been refined in King IV. It advocates integrated thinking, which takes account of the connectivity and interdependencies between the factors that affect an organisation's ability to create value over time.
Like King III, King IV has been drafted for application by all organisations. Additional sector supplements have been introduced to provide high-level guidance and direction on how King IV should be interpreted and applied by a variety of sectors and organisational types.
Taking the above into account, it's obvious that those charged with governance need to familiarise themselves with the newly released King IV report. This will allow them to critically evaluate its current governance structures and principles and to bring their organisations in line with the guidance provided. Although this won't affect the level of public scrutiny into the actions and decisions of those charged with governance, it may at least serve as valuable evidence that those charged with governance acted with an appropriate level of care.
 For more information contact Christo van Renen at christo.van.renen@pwc.com or 021 807 7171.