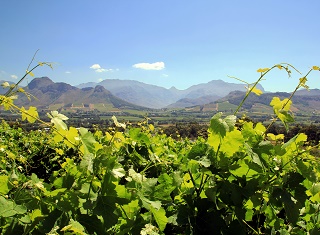 The Regulation of Landholdings Bill was recently officially published in the Government Gazette for public comment. The Bill seeks to establish upper thresholds for various categories of agricultural landholdings in each district, also known as 'land ceilings', place a prohibition on foreign ownership of agricultural land and create a commission to receive the compulsory disclosures of ownership by all agricultural landowners detailing race, gender and nationality.
The concept of land ceilings was officially placed on the table as far back as 2011 when the Green Paper on Land Reform called for 'private ownership with limited extent' as part of a four-tiered land tenure system which also called for 'obligations and conditions' to be placed on landownership by foreigners.
The mechanism proposed by the Bill can be summed up as follows:
The Minister prescribes ceilings for each district;
Landowners in excess of the ceiling must identify the 'excess' portion and offer it for sale to a historically disadvantaged person within the prescribed time period;
If no suitable buyer is found, the Department of Rural Development and Land Reform is given the right of first refusal to buy the excess portion;
If the owner and the Minister cannot agree on the terms, the Minister is permitted to expropriate the land.
The Bill also prohibits the acquisition of agricultural land by a foreign person and prescribes a similar procedure that must be followed in the event that a foreign person wishes to sell land acquired before the prohibition comes into effect. An exception is however made where a historically disadvantaged person owns a 'controlling interest' in the land or a foreign juristic person.
The measures contained in this Bill constitutes a radical limitation on agricultural landowner's property rights in terms of Section 25 of the Constitution. Concerns have also been raised as to the Bill's ability to contribute towards the land reform objectives outlined in the National Development Plan, as well as the costs that will be required to administer the Bill if promulgated.
The proposed regulations potentially have enormous risks for the agriculture industry. VinPro is involved in conversations and processes with various stakeholders regarding the Regulation of Landholdings Bill. The company is also working closely with AgriSA and AgBiz to formulate comments which should be handed in by April 16.
For more information, please contact Paiter Botha on 021 276 0429 or email bothap@vinpro.co.za.