Diemersdal Estate in Durbanville has released a new top-tier range of wines incorporating individually grown and crafted Sauvignon Blanc, Cabernet Sauvignon and Pinotage. Called The Journal, the range honours the legacy and history of Diemersdal and the Louw family, the sixth generation of which are now presiding over the estate in the person of owner-winemaker Thys Louw.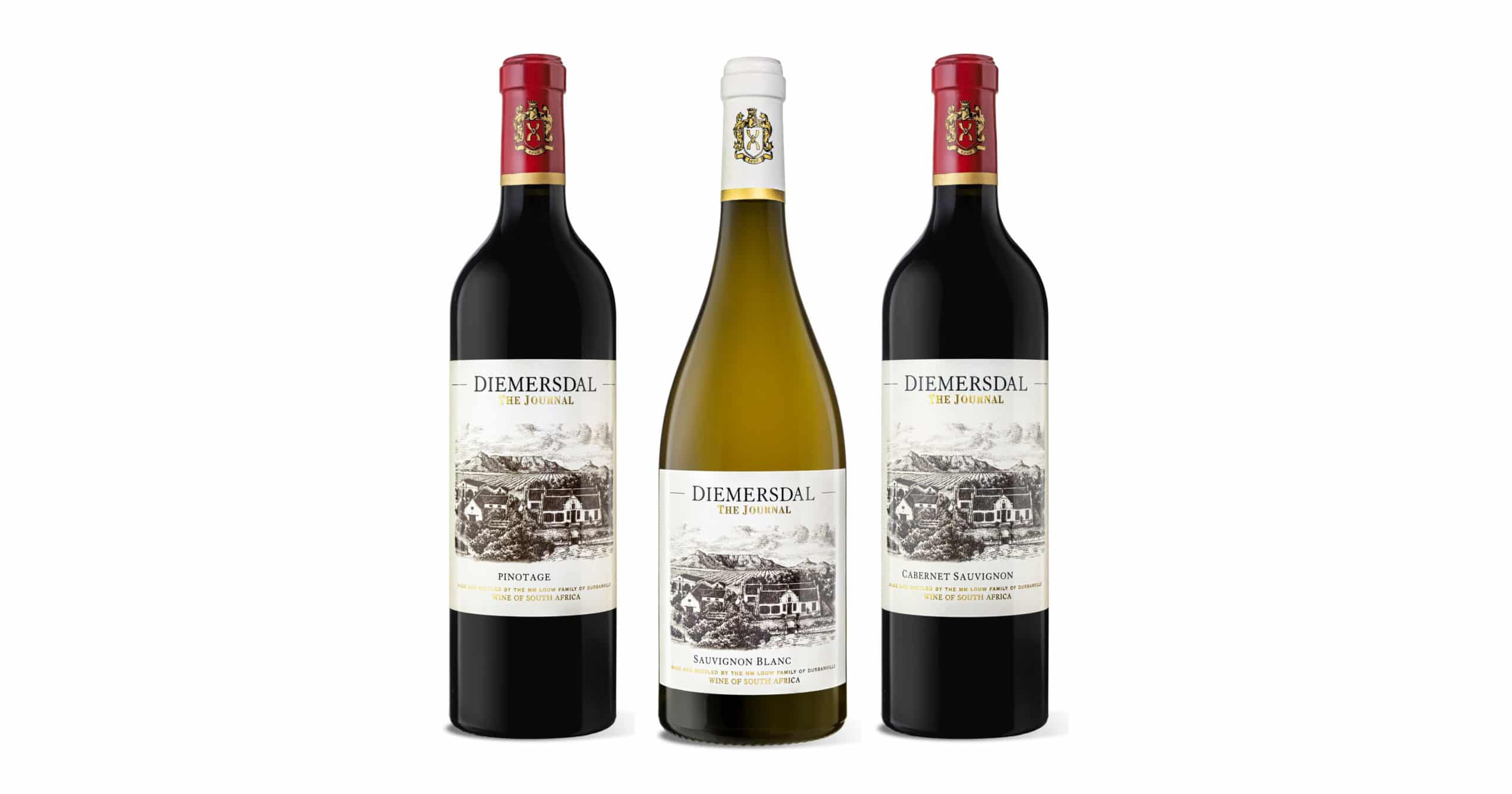 The three wines in The Journal series are a Sauvignon Blanc 2019, Cabernet Sauvignon 2018 and Pinotage 2018 representing the finest offerings from Diemersdal made from site-specific, low-yield dryland vineyards on this well-known Durbanville property.
The name The Journal was chosen by Louw to encapsulate the continuous legacy of Diemersdal's winemaking tradition and history. Diemersdal was founded in 1698 and has been in the Louw family for six generations, spanning a period going back to 1885.
According to Louw, the name The Journal implies that which is continuous, living and evolving. "The Journal ensures the events of time are captured and recorded as momenta – reminders of generations past and a reference for generations to come," he says. "The journey of winemaking has, for me, been like a journal. Each year one is inspired and enriched by what has been written down about the past. But each year you start with a blank page, adding to the continuous and never-ending cycle of the wine-world."
All three wines in The Journal range are grown for this top-tier range and subjected to meticulous detail and attention in the cellar.
"The Cabernet Sauvignon and Pinotage represent the rich red wine history of Durbanville, having been grown here by the previous generation of Louw winemaker," says Louw. "The Journal Sauvignon Blanc is a nod to the contribution of the newer generation, as we only really began to focus on Sauvignon Blanc in the 1990s, and it is now Diemersdal's most well-known grape variety."
The Journal Sauvignon Blanc 2019
Made from Diemersdal's oldest Sauvignon Blanc vines of between 27 and 37 years old. Planted on Hutton and decomposed granite soils and exposed to the cool breezes and mists of a maritime climate, the grapes ripen under ideal conditions for Sauvignon Blanc. The Journal Sauvignon Blanc is fermented at 9°C to grasp the true essence and complexity of the variety, and 11 months aging in new French oak barrels (600 litres) gives the wine a true European Sauvignon Blanc charm with a bright wisp of New World brightness. Recommended retail price: R225
The Journal Cabernet Sauvignon 2018
The vines are rooted in deep red Hutton soils on north-facing slopes, catching the southerly breezes of summer and the frontal winds that punish the Cape from the north in winter. Fermentation took place over 5-7 days, punch-downs every 4 hours. The wine spent 22 months in new 225 litre French oak barrels. A refined, robust wine exuding classic dark-fruit, pencil and fynbos characteristics with a brooding presence and elegant mouth-feel. Recommended retail price: R320
The Journal Pinotage 2018
Made from 25-year-old dryland Pinotage. Berries were individually for whole berry fermentation which took placed in closed 500 litreFrench oak rotating barrels. 22 months oak maturation was completed in new 225 litre French barrels. Dense and sensual, this Pinotage exudes plum and blackcurrant with a hint of savoury and spice. Recommended retail price: R320