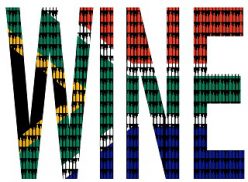 If you speak to most of SA's wine producers, they'll tell you that ProWein is the show to be at if you're seeking any kind of representation in any of the overseas markets or even if you merely want to build any kind of meaningful professional relationships with existing contacts.
It is no wonder then that Wosa had a rather long waiting list for stands at this year's event with several disappointed producers who simply couldn't be accommodated within the given space that was allocated to us by the Messe convention Centre.
It was my very first visit to ProWein, so I was excited to see what all the hype was about – it didn't take long …
With over 6 500 producers showcasing their wares at this year's ProWein, I soon realised that you need to go to ProWein with a plan. Walking around and tasting random wines is simply not an option as you'd never know where to start. The big boys, Italy and France, represented about 3 100 of the overall producers and South Africa fell within the 'New World' grouping of only about 600 producers. At the Wosa pavilion we represented around 85 SA producers, but there were several more dotted all over the show that were represented at their importers' stands.
Of the over 60 wine producing countries represented at ProWein, there was most definitely a very strong buzz around Hall 9 where most of the wines from the 'New World' were showcased. The walkways were a hustle and bustle of buyers, retailers, journalists and importers of all ilk, sipping and sampling their way through wines from 9:00 to 18:00 over the three days. According to ProWein, a record 58 500 trade visitors came from 130 different countries. This is truly 'next level'.
We hosted our themed tastings within the Wosa section, which drew many positive comments. Themes included Pinotage, Chenin Blanc, old vs young Sauvignon Blanc, transformation brands, Chardonnay, red blends, unusual red, etc. The wines for the pods were included following a call to Wosa members for submissions within the various themes and a stringent selection process. It was imperative that the best of the best were on offer to represent our industry.
The layout of the section was open and inviting and anyone could simply step in, grab a glass and taste away. The blind tasting pod was also a firm favourite with sommeliers and journalists in particular, tasting the wines blind and guessing at the varietals and regions.
It is very positive and exciting for me to share that every producer I spoke to confirmed a hugely successful ProWein 2017. Not only on the organisation and running of the Wosa Pavilion, but more specifically in the meetings they had, the discussions with buyers, importers and retailers and the overall excitement that surrounds the South African wine industry. I am positive that most of these will result in numerous sizeable orders.
The world has most definitely taken note of South African wine and the demand is consistently growing for our quality produce. I was truly proud to represent our phenomenal country and its spectacular wines. See you there in 2018!