Technology is rapidly changing the global wine world. Edo Heyns joined WineLand readers Attie Louw of Opstal and Charles Williams of De Toren to check out the latest winemaking and viticulture toys on show at Intervitis in Stuttgart, Germany.
Drone applications, mechanical weed control and the rapidly expanding scope of maturation vessels stood out at the Intervitis Interfructa Hortitechnica international trade fair (Intervitis for short in wine circles), held in Stuttgart in November last year. With globalisation, climate change and digitalisation as the show's official topics, innovation was bound to be the golden thread running through the exhibits.
Wine production's long-term cycle makes planning all the more challenging. The vines that are planted today need to suit the palates of decades later and winemakers are required to act accordingly. Keeping abreast with new trends in Europe can be helpful, because some of them are bound to become fashionable back home.
Here are just some of the products and trends that stood out for us.
Weeds beware
Glyphosate herbicide restrictions have become increasingly common in Europe and the use of alternatives has shifted from voluntary green practice to mandatory in many cases. A wide array of machines designed to till and mow between rows and vines were on show. Their narrow dimensions were notable, which is unsurprising as the German-speaking grape producers, who tend to dominate the show, are the most accustomed to narrow rows and steep terraces. This in itself was quite an experience. Narrow-row spacing is also gaining popularity in South Africa and some of these toys make what we call narrow rows look like an autobahn.
Take a spin
Less than two years after glass contamination rocked the South African wine industry, the Inspecta bottle inspector by Bertolaso received an Intervitis special innovation award for providing a breakthrough in quality control. This bottle inspection system spins bottles to disperse any contaminants or solids, making it easier to detect and automatically remove contaminated bottles. The machine comes at a price, but so does recalling exported wine.
Keeping it cool
The Scharfenberger Cool-T-control™ pressing system enables winemakers to preselect any required temperature for the grapes or grape mash by means of tank press equipment with a special cooling jacket. Dependent on the initial temperature of the grapes or grape mash, the press program starts on a controlled basis after obtaining the required or preselected temperature. This technology won a special prize for innovation at the show.
Variety of maturation vessels
The stock tasting room line used to be, "This wine was matured in A) steel tanks B) French oak or C) American oak". The more complex version perhaps mentioned toasting levels or had 225 litres or 300 litres options for B or C, but that was it. The options for maturation vessels have however changed drastically. There are now a wide variety of maturation vessels, varying in shape, size, material and price. Large oak vats – ironically commonly used in South Africa in the '70s – are regaining popularity. The scope of choice is impressive and they're often custom-made and pricey. In terms of steel tanks, rectangular tanks are on the rise – literally. When space is an issue, go square and high!
LAST WORD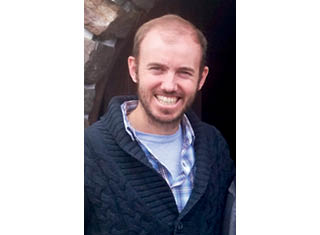 Attie Louw
The new commitment to and awareness of mechanical weed control from the Europeans were notable. Our warmer climate and subsequent faster weed growth are however a different ball game altogether. I'm interested to see if these machines are effective in the harsher South African conditions.
On the packaging side, the European wineries seem to be more geared up than their South African counterparts in terms of self-reliance when it comes to bottling, capping and labelling. Some of the winemakers mentioned that they tend to handle bottling and labelling according to orders, which requires machinery that can effectively handle smaller quantities.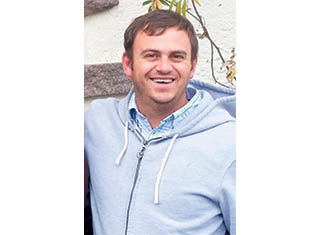 Charles Williams
There are exciting technological developments for precision viticulture, from sensors and remote crop image monitoring to tools for measuring nutrients in soil and plant tissue.
I was particularly intrigued by hand-held monitors for macro- and micro-elements. This is part of a definite shift towards improving a plant's resistance by managing it well, instead of using harsh products to protect it.
The application of drones for in-time monitoring using the Normalised Difference Vegetation Index (NDVI) is interesting and I think with costs going down, it could become more relevant and applicable in the not too distant future. Other unique viticulture finds include weather stations for precision production, remote crop imaging monitors and bird repelling devices
Danie de Wet (De Wetshof)
Danie is a regular at Intervitis. He attended his first show in 1979 and hasn't missed a single show since 1983. His son Peter – who now makes wine at De Wetshof – joined him this year. As an alumnus of Geisenheim, Germany's most prominent wine university, Danie has the advantage of speaking German and having an extended German wine network.
Keeping abreast with the latest technology is imperative to the success of the South African wine industry, he says, adding that networking with suppliers, academics and technologists is part of achieving this. Many South African winemakers visit Europe for marketing purposes. Combining these trips with a visit to Intervitis is a sure way of keeping in touch with the latest tech.
*Disclaimer: Edo, Attie and Charles were guests of Intervitis Interfructa Hortitechnica.