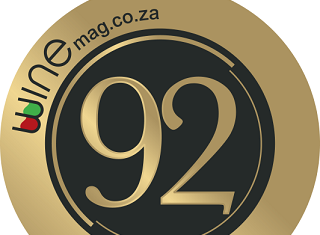 Winemag.co.za is pleased to present the second annual Signature Red Blend Report.
Why should South Africa be bound by the Bordeaux model when it comes to creating great blended red wine? Perhaps the Rhône is a better reference point given local growing conditions, while the so-called "Cape Blend" incorporating Pinotage potentially provides a unique selling proposition. Then, of course, there are the red blends of yesteryear – Alto Rouge, Chateau Libertas and Rustenberg Dry Red, to name just three – which conformed to no particular model but are revered for their complexity and longevity.
Winemag.co.za has come up with the collective name of "Signature Red Blend" for those wines which are distinctive of their makers and draw particular attention in the market.
What is the state of the category? The Signature Red Blend Report was designed to answer precisely this question with 82 entries from 62 producers received this year. These were tasted blind (labels out of sight) by the three-person panel and scored according to the 100-point quality scale.
Results were announced on 1 August at Villa 47 in Cape Town. The following wines rated 90 or higher on the 100-point quality scale:
92
Joostenberg Bakermat 2015, Newton Johnson Granum 2015, Olifantsberg Silhouette 2013, Vrede en Lust Artisan Range Shiraz Cabernet Sauvignon 2013
91
Creation Syrah Grenache 2015, DeMorgenzon Maestro Blue 2015, Eikendal Charisma 2015, Guardian Peak Summit 2014, Luddite Saboteur Red 2015, Opstal Carl Everson Cape Blend 2015, Rust en Vrede 1694 2014, Vondeling Erica 2014
90
Fairview Extraño 2013, Haskell II 2013, Haut Espoir Gentle Giant 2012, Le Riche Richesse 2015, Orange River Cellars Lyra Vega 2015, Spier Creative Block 8 2014, Stellenbosch Vineyards Credo Shiraz Merlot Viognier 2014, Warwick Three Cape Ladies 2013
To read the report in full, visit www.winemag.co.za.