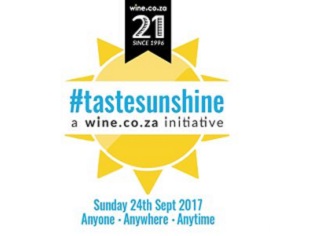 Braai Day is around the corner and local wine portal wine.co.za has put together an ingenious way to celebrate its 21st birthday. On 24 September, no matter where you are in the world, get friends and family who've have never tasted SA wine together, light a fire, open a bottle or two of great South African wine and get them to taste the sunshine.
Share your photos of your get-together on your and your guests' social media pages using #tastesunshine and stand in line to win fantastic South African wines!
To take part in this fun event, sign up at www.tastesunshine.co.za or follow the event on Facebook. A map with all the #tastesunshine events around the world will be available closer to the time. If you'd like to host an event, no matter where you are in the world, email Judy Brower at judy@wine.co.za or go to www.tastesunshine.co.za to sign up.