Wineries could be missing an opportunity to increase brand loyalty by not charging for wine tastings.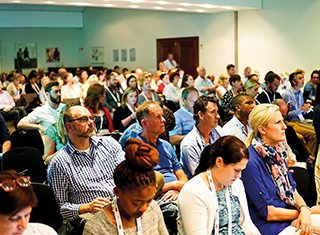 At the inaugural The Business of Wine & Food Tourism Conference at Spier in November, the notion of charging for wine tastings again cropped up.
"What business are we in and in what context do we classify wine in our business model?" asks Dr Robin Back, an assistant professor at the Rosen College of Hospitality Management at the University of Central Florida in America. Presenting a paper on the effect of charging a tasting fee on wine consumers' purchasing behaviour, he deftly weaved through the elements of his research ranging from the attitude towards purchases when charged a tasting fee to service as a determining factor when deciding whether to make a purchase.
Service-linked charge
"If a cellar opts to charge a fee for a tasting, the service rendered must justify that," Dr Back says. Some cellars have developed a system where the fee falls away once there's a purchase. "This concept makes the consumer feel they're benefiting on the deal, thus creating brand loyalty versus buying out of feeling bad after a lengthy tasting." Creating an engagement platform with consumers is crucial in shaping tourism-based services, he adds.
Dr Back gave several examples of other industries that offer free trials as a way to lure consumers, but cautioned that the product could lose value if not regulated. "Gyms for instance offer three months' free trials, as do some magazines on subscriptions, but it's important to evaluate what you hope to achieve with the exercise. The free tasting favour is fantastic, but the consumer must return that favour by buying more wine."
Wine as a tourist attraction
Wineries need to clearly define their unique selling point, Dr Back says. "How do we sell more wine?" he asks. The concept of wine tastings originated at Fairview where his uncle, Charles Back, put a simple chalkboard with the words "Open for Tasting" next to the road and opened the estate to more feet.
"Some wineries now realise they're in the tourism business as there's a desire for wine from more tourists," he says. It's essential for wineries to develop tourism facilities at their cellars, with tourism as the primary draw card and wine as the context for the attraction. This would round the experience, especially when the production aspect of the winery is incorporated into the experience, Dr Back says.
Points to ponder:
l    Free tastings can increase demand for your wine at the tasting, but fail to add value in terms of sales.
l    If your service is outstanding across the board, consumers are more likely to feel obliged to buy your wine.
l    Confidence in service equals confidence in the product quality.
l    Casual staff don't have as much interest in the winery and its wines as dedicated full-time employees. w