See which South African wines won medals at this year's Decanter World Wine Awards.
The results of the prestigious Decanter World Wine Awards 2018 were recently announced. Of the 149 platinum medals that were awarded, South African producers managed to scoop up a total of five. Four of them hail from the Stellenbosch region, and one of them is from the Cape Agulhas area (Strandveld). All five scored a perfect 97 points for their wines. They were:
Platinum Medal Winners (SA):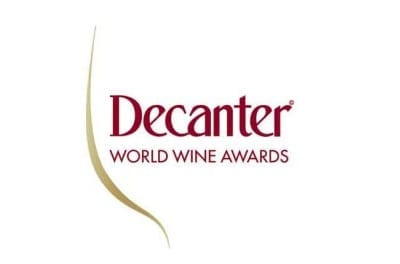 Now in its 15th year, the Decanter World Wine Awards is the world's largest and most influential wine competition. Judged by top wine experts from around the globe, the DWWA is trusted internationally for its rigorous judging process. This year just under 17 000 entries were received.
France won the most Best in Show medals, with its producers scooping 12 of the most coveted accolade at the DWWA. Rhône, in particular, shone brightly by winning three Best in Show medals and five Platinums. One South African producer managed to palm in a Best in Show medal:
Best in Show Medal Winner (SA):
A team of 275 judges (including many of the world's top experts) blind-tasted 16 903 wines in the Decanter World Wine Awards 2018 competition. By the end, they had awarded 50 Best in Show medals, 149 Platinum medals, 439 Gold medals, 3 454 Silver medals, and 7 079 Bronze medals. Of the total medal tally, South African producers won 28 gold, 244 silver and 276 bronze medals.
Gold Medal Winner (SA):
Berry Bros. & Rudd Thierhoek Old-Blocks Chenin Blanc 2016

Boschendal Appellation Series Chardonnay 2016

Boschendal Black Angus 2014
Boschendal S&M Shiraz-Mourvédre 2015
Bouchard Finlayson 

Missionvale Chardonnay 2016 

Cape Point Vineyards 

Isliedh 2016

Cederberg Cellars 

Ghost Corner Wild Ferment 2016

Creation 

Art of Pinot Noir 2016

Des Dieux 

Chardonnay 2014

Escapades 

Pinotage 2016

Flagstone 

Dragon Tree Cape Blend 2016

Flagstone 

Word of Mouth Viognier 2017

Glenelly 

Estate Reserve Chardonnay 2016

Hartenberg Estate

Merlot 2015

Kaapzicht 

Steytler Pinotage 2015

Kleine Zalze 

Vineyard Selection Cabernet Sauvignon 2015

Leeuwenkuil

Grenache Noir 2016

Lothian Vineyards 

Vineyard Selection Pinot Noir 2016

Moreson 

MKM Pinotage 2015

Neil Ellis 

Cabernet Sauvignon 2015

Oak Valley 

Groenlandberg Chardonnay 2017

Stark-Condé 

Field Blend Chenin Blanc-Roussanne-Viognier-Verdelho

2017

Stellenbosch Vineyards 

Limited Release Grenache 2016

Stellenrust 

Chenin Blanc 2017

Stellenrust 

Stellenbosch Manor Cinsault 2017

Tokara 

Reserve Collection Cabernet Sauvignon 2014

Uva Mira 

Chardonnay 2016

Uva Mira 

The Mira Shiraz 2016
For the South African silver and bronze full medal results, CLICK HERE.