We're pleased to announce that two recently published South African viticulture books were honoured by the International Organisation of Vine and Wine (OIV)'s international jury.
Vine Roots (Wingerdwortels in Afrikaans), authored by the late Professor Eben Archer and Dawid Saayman, was awarded top honours in the viticulture category.
Dr Philip Myburgh's Handbook for Irrigation of Wine Grapes in South Africa was given a special mention in the viticulture category.
A total of 51 publications from 15 different countries were entered into the 2019 OIV book awards. Eleven prizes and nine special mentions were awarded.
About Handbook for Irrigation of wine Grapes in South Africa: Dr Philip Myburgh's Handbook for Irrigation of Wine grapes in South Africa is a summary of the wine grape irrigation research carried out in South Africa over a period of more than 50 years. The research was carried out to develop irrigation guidelines, particularly with respect to optimising wine quality and maximising water use efficiency. Therefore, the primary focus of the book is on practical irrigation, rather than the physiology concerning grapevine water relations. In addition to irrigation strategies, and the scheduling thereof, related aspects such as climate, soil properties, water quality, irrigation systems, as well as frost protection are also addressed. It is envisaged that the book will be a useful guide for present and future generations of wine grape growers, as well as viticulture students.
This book is made free to the public thanks to the generous sponsorship from the Institute for Grape and Wine Sciences and Villa crop. To order your copy, contact Lucinda Heyns at  lucinda@winetech.co.za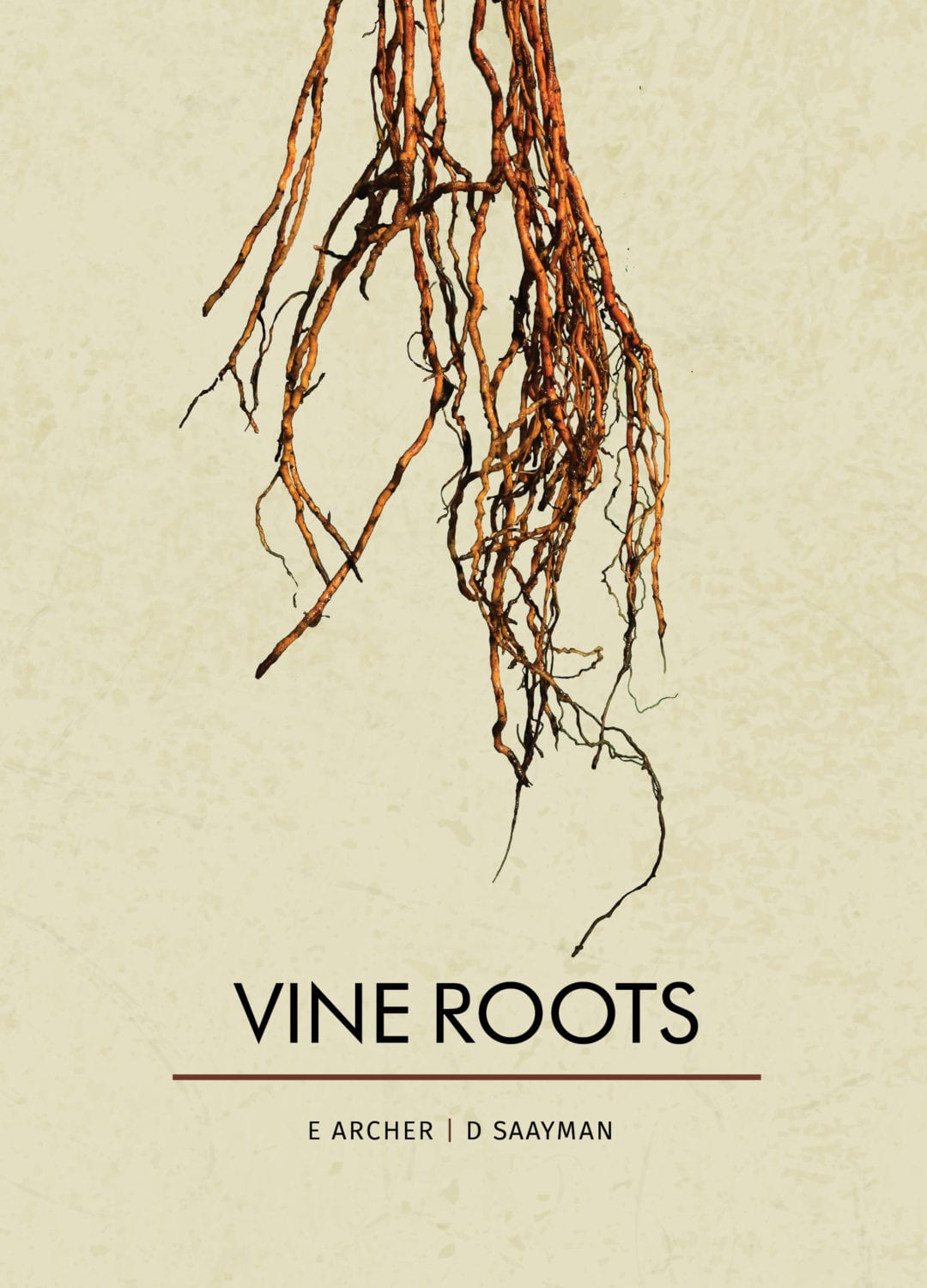 About Vine Roots (Wingerdwortels): This book is the result of identified industry priorities, researched and written by two veteran technical role players. Special emphasis is placed on classic historical contributions by highly regarded international workers that are not readily available to all. It covers all aspects of grapevine roots, such as the growth, morphology, anatomy, physiology and functions thereof. Furthermore, it also gives a review of methods of root investigations, as well as factors that affect the growth and distribution of grapevine roots. This is followed by a discussion of techniques aimed at the maintenance of grapevine roots in order to make grapevine cultivation in South Africa viable and sustainable.
This book is made free to the public thanks to the generous sponsorship from the Institute for Grape and Wine Sciences, Netafim and Villa crop. To order your copy, contact Lucinda Heyns at  lucinda@winetech.co.za